Have you ever worked on a production facility? If you have than you know that there is a strict dress code. If not, then let me give you a little sneak peak. You need to wear specific black shoes that weigh a lot and by the end of the day you feel like you have been working out. You need to wear protection glasses, cover your head with a helmet and, most likely, use earplugs. If you fail to follow the dress code, you might get kicked out. Ok, maybe not kicked out, but the minimum you might get is a fine, the maximum, an injury.
 
It's a habit that you need to acquire to keep yourself safe.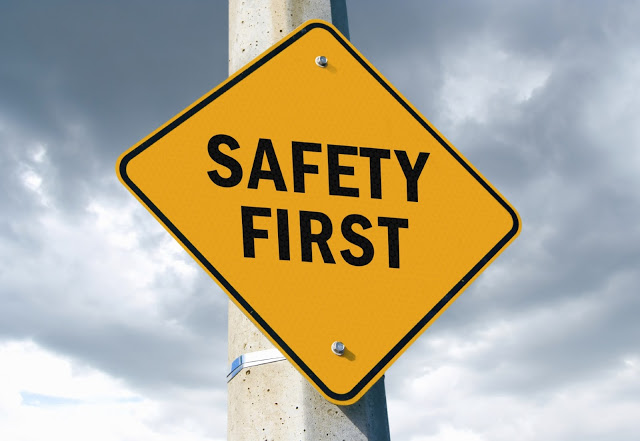 Now let's imagine you are a newbie in the world of computers, data and the 'cloud'. If you were taking a 101 course in Computer Security, what do you think would be one of the top rules?
Have a Secure Backup – a must to keep your Data and Yourself safe.
Unfortunately, most of us don't take this course and we learn from our own mistakes.
We run virus checks on our computers, right? We also (hopefully everyone) make sure that we change our password every 2-3 months. We know that these two important actions have to become our good habits, so why are we so reckless with our Data Backups, especially when today technology allows us to  automatically sync and run planned backups just like an Antivirus program? Now, as any expert who works with Computer or IT security, we at Spinbackup would recommend that you not rely on only one source of backup.
You most likely have one pair of your house keys somewhere under a flowerpot and another one at your parents or best friend's house, correct?
So, do the same with you data – save it in different places.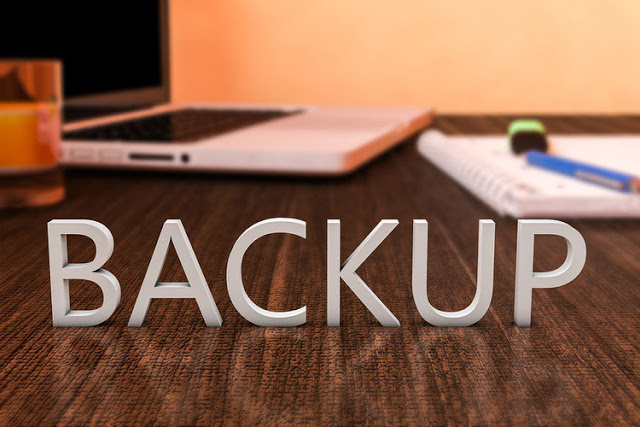 "What are my options?" – you might ask. Well, here are some good ones which you need to know about and start using, if you haven't already:
1. Save it on a USB key or an External Hard Drive.
In case something goes wrong with your computer and there is no way of fixing it, then you can always plug your Hard Drive into another computer and get all the needed information. However, don't think that this is enough. Your Hard Drive can be subjected to a virus attack as well as your computer. Have you ever heard about CryptoLocker? CryptoLocker was a malware (Trojan or a virus, in simple words) that targeted files on your computer, blocked them and offered you to pay to get the access back to your own files. CryptoLocker also proved that it was not only harmful to files stored locally, but also to those on your external hard drive. This Trojan was dealt with; however, there are many similar programs out there. So save files on your Hard Drive, but make sure you have another backup copy.
2. Keep Calm and Do a Backup of your Cloud.
The 'Cloud' – a way of backing up your data that actually became the 'best friend' of many. Even those who don't really understand how it works enjoy its perks. And, of course, how could we not love it? With the 'Cloud,' you don't have to carry the hard disk around anymore, you don't need to worry about forgetting it somewhere. Just remember your login and password, and you can access your information from anywhere in the World and from any device.
Google Drive, Dropbox, Microsoft Cloud and many more – all of them have a desktop folder or mobile app which allows you to save everything directly into your Cloud space without even opening your browser. If it's a mobile app, you can set an automatic sync of your photos, contacts, emails with your Cloud, and not worry. If something goes wrong with the hardware, your data will be safe. But…there is always a But. Even the Cloud could go bust, because at the end of the day, it is a physical machine you are renting from Google, Microsoft, Apple… you name it. And as hardware, it has a slight chance of breaking down. For example, in 2011 Amazon had a Cloud Crash and lost customer data. A recent event happened in August 2015 when lighting struck Google's Belgium data center, and Google was "… sorry to report it's lost Some cloud customers' data'.  So, what do you do if even the Cloud is not enough?
3. Protect your data with Spinbackup
Let's imagine, however, that the people who used the Google Cloud and whose data were stored in the 'Cloud' of Google's Belgium Data center used a backup for their Google backup. Did you actually know you could do that and protect yourself and other people in your Company from data loss and, in general, from losing your Cloud Data?
Yep, if you didn't know that yet, now you do. And that is what we do here at Spinbackup, we bring you an advanced SaaS Data Backup and Security Platform for your Google Apps, such as your Gmail, Calendar, Contacts, Sites and Google Drive. How does this work? Well, there is no magic; everything's very simple:
Get a trial account with Spinbackup using your Google account name. We don't require your password, just your account name, nor do we share your information with any third parties. Set up your automatic backup schedule. And everything else will be done for you. The Data you saved on your PC → that you then saved on your external hard drive → and that was uploaded to your Google Drive → will automatically go into your Spinbackup storage. Even if your hard drive wasn't with you and for some reason Google was down, you would still be able to access your Google files from your Spinbackup account.
Last piece of advice: make sure you backup your valuable data every time you change it, create something new or delete; and set up an automatic sync with your Cloud folder.
So there you go! A short 101 course in the Cybersecurity basics.
Proceed immediately:
Write down the Backup steps on a sticky note;
Put it on your computer;
Perform the cloud backup, repeat every time you add, delete or edit / or deploy Automated Daily Backup and
Stay protected!