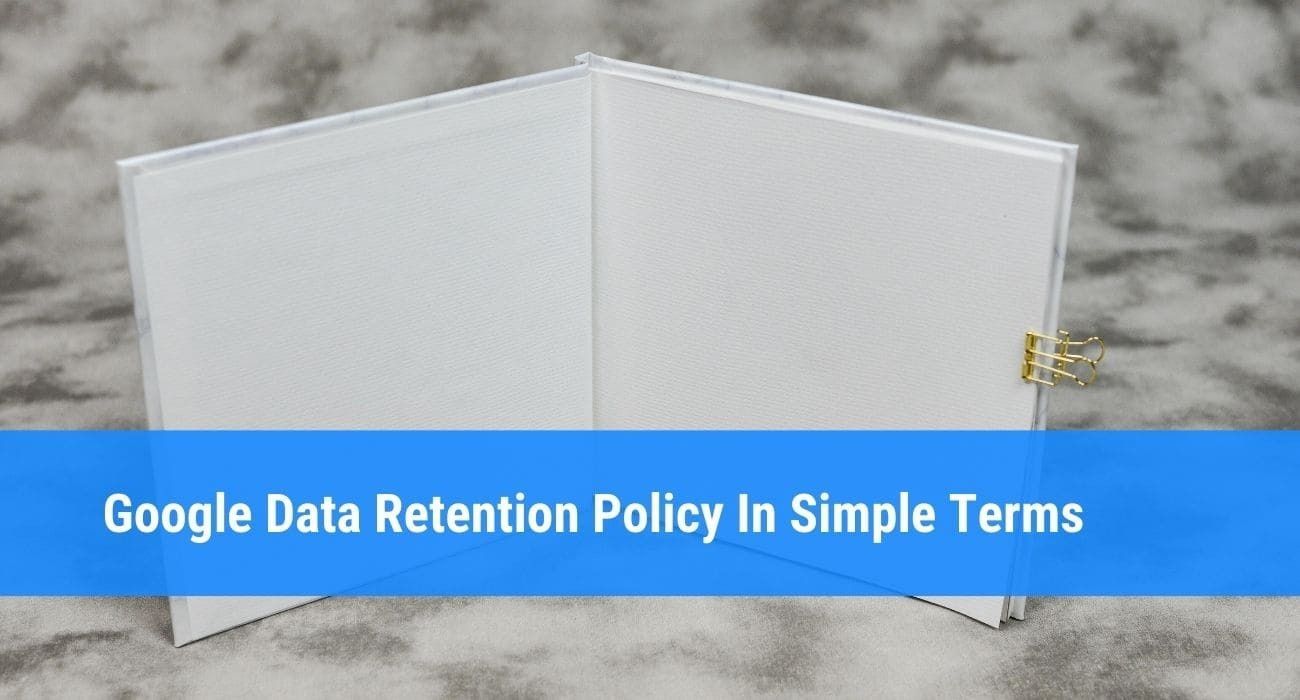 Understanding Google's data retention policy helps you to manage your data efficiently and prevent it from being lost. In this article, we'll take a look at data retention across various Google services and how to use it productively. You'll also learn about the user's account data retention and preservation of former employees' data in Google Workspace.
Google Retention Policy Overview
Google ensures system redundancy to keep your data available even if one of Google's data centers goes down. So the retention policy is the key factor that determines how your data is deleted and preserved after deletion.
According to the retention policy, data can be:
Deleted automatically (for example, the Spam folder)
Deleted by a user (e.g., if you delete a Google search, the information on what you searched for is removed immediately)
Deleted by a user and retained for some period (e.g., if you delete your Google account, the information will be retained for a month in case you'll need to recover it).
What about backup and retention? Let's take a look at this extract:

What does it mean? If something happens to Google's servers, your data will be protected. However, this functionality won't prevent user error. That's why you need to back up your data yourself if you want to protect it from accidental deletion and other incidents caused by user error.
If you decided to delete your Google account, it would take around two months to remove the account data from Google's systems. The retention policy specifies that sometimes extra time is needed to ensure that everything is deleted completely. Don't forget, though, that recovery is possible only for one month.
That's the general overview. Now let's proceed to specific services and cases.
Gmail and Google Drive Retention
Understanding Gmail retention policy and Google Drive retention is crucial to managing your data efficiently. Starting from October 2020, Google has introduced several changes for Drive. So let's take a look at how these services retain your data now.
Google deletes end-users' Drive files in the Trash folder after keeping them for 30 days. As for Google Workspace, admins will be able to restore items deleted from a user's trash for up to 25 days. By the way, emails are also kept in the Trash and Spam folders for 30 days.
Google Vault Data Retention
Google Vault is one of the solutions that helps you to preserve your data in the long run. The pricing is $5 per license per month.
This tool retains your Gmail, Drive files, messages in Google Chat, and Google Meet recordings. Vault doesn't keep Google Contacts and Calendar data. Google Vault allows you to retain data for as long as you need it. The recent update we've discussed above hasn't affected retention policies in Google Vault.
You can customize the retention time according to your needs. Retention rules are one of the customization methods. These rules allow you to define the retention period after which data is deleted. Retention rules are applied to organizational units or groups.
Holds are another tool. When put on hold, your data is stored until the hold is removed. Holds can be applied to individual accounts, units, or groups. Data on hold can't be deleted, even if the default retention time has expired.
Note that Vault does not retain the deleted accounts' data. If Vault's pricing and features don't fully address your needs, you may try alternative tools to preserve your Google data.
Preserve Former Employees' Data in Google Workspace (G Suite)
When an employee leaves your organization, their data should be preserved for legal reasons and to ensure operational continuity. You can retain this data by:
Suspending the account. You'll pay the full price for a license according to your subscription plan (up to $18 per user per month for the Business Plus plan).
Creating an Archived User. The price is 75% lower compared to an active license.
In other words, you have to pay for a license, no matter if an account is active or not. Using the Archived User option will cut your costs, yet you still pay for a license for your former employee. With time, inactive users will pile up and become quite expensive to maintain.
However, there is another way to preserve ex-employees' data. We are talking about the data migration process. Data migration helps you to retain former employees' data by transferring it to new accounts.