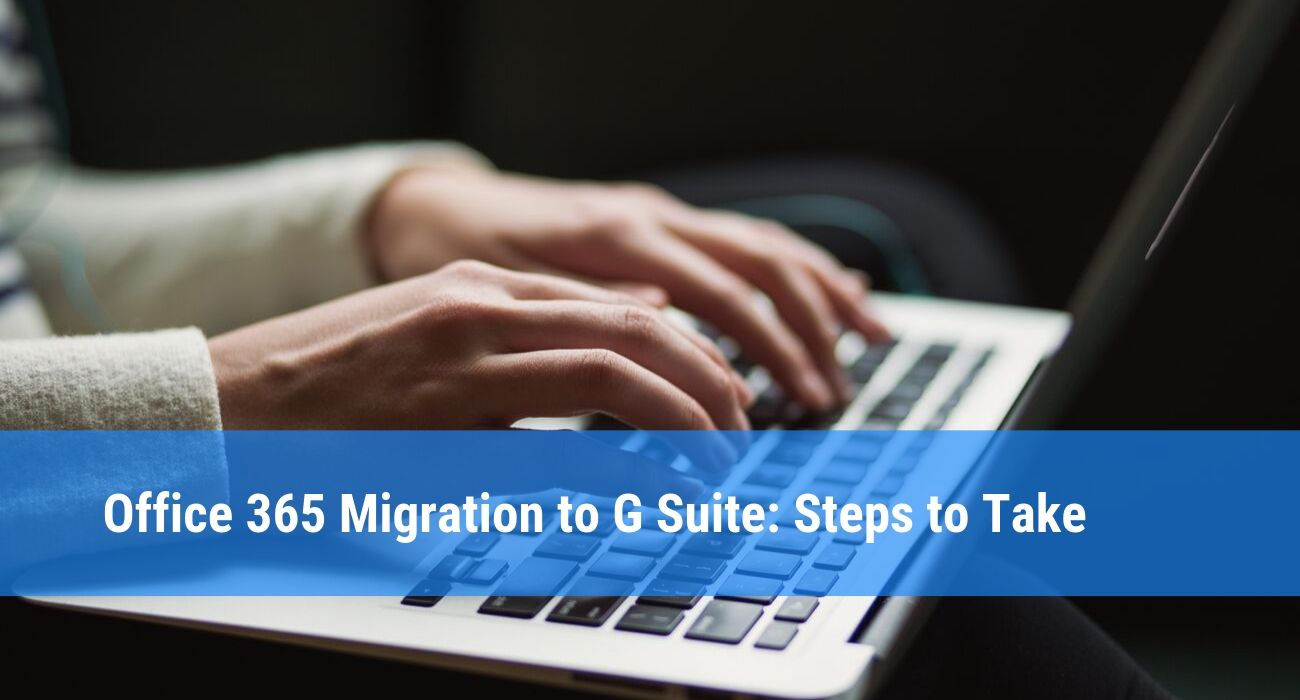 The number one reason why companies chose to migrate from Office 365 to G Suite is mobility. The future way of getting things done demands high speed and painless usage. The fewer actions you need to take to achieve the result, the better. And G Suite tends to cope with that better than Office 365.
This is why about 5 million businesses have adopted G Suite as their productivity tool in 2019. Most of them are small and medium companies who need to make their work more mobile and decentralized.
However, Office 365 is still at the top of the game with the biggest piece of the market share. In the past 2018, over 160 million business users chose Microsoft Office software suite to cover their work needs.
Before you start migrating your data to G Suite, let's quickly bring some clarity in the choice you have to make. We will compare G Suite and Office 365 not only as tools but as two different ideologies, and how their differences can affect your business.
Office 365 vs. G Suite
Both suites have their strengths and weaknesses – it only matters how they cover your needs. Let's outline the most significant advantages of both tools to get a better understanding of your company's potential benefits in terms of ROI and KPIs.
Office 365's strengths:
Better inherent security.

Office 365 has a broad range of primary and premium security tools, which are highly customizable. It contains advanced anti-phishing and malware protection, data encryption, the ability to configure different security policies for each business category, and more. 

Unlike Office 365, Google has some limitations in data protection, but this flaw can be avoided with the help of third-party security tools like Spinbackup.
The abundance of features

and, therefore, absolute self-sufficiency. Office's rich set of inbuilt features provides users with full autonomy. With G Suite, you might need additional third-party tools to satisfy your business needs.
High popularity among users.

Microsoft Office has been around since the 1990s. It is a popular tool and top-of-the-mind business app for most organizations. G Suite, on the other hand, was released much later, in 2006. It makes him not as common and, therefore, not as familiar for most users.
G Suite's strengths:
Much faster than Office 365

.

Benchmarking proved

that G Suite is a lot of steps ahead when it comes to speed. Accessing documents, sending, receiving, and previewing attachments, and all other processes work faster in G Suite.

Better mobility.

Unlike with Office 365, you don't need to have a powerful computer to use G Suite and all its features. You can work and access files from any device because it runs on a browser and requires no installation. Besides, you lose almost nothing in features by working on the go from your smartphone (which we can't say about Office 365).

Better integrity.

You can open and edit documents directly from your mailbox. You'll see all edits in real-time, with no delay or need to open separate apps. 
There is a lot more to say when comparing O365 and G Suite, and in case you are starting to have doubts, we will elaborate a full list of pros and cons in one of our next articles. 
Now though let's move on to the migration process itself.
Data migration from Office 365 to G Suite
To migrate data you can to use native Google tool – Data Migration Service. It is inbuilt in G Suite, so it is free if you have a paid account. The process is easy but can be time-consuming because of the large amount of data. 
Before we jump in the process, let's quickly clarify some details. First, we assume by default that, by this point, you have already created destination G Suite account(s). 
Also, we want you to be aware that the Data Migration Service has some restrictions. First, it can't migrate files from OneDrive. You'll have to move those files manually or using a third-party tool. If you back up your data (which we strongly advise you to do), you can use the backup tool as the migration service for all saved data. For these purposes, you can try backup and cybersecurity service Spinbackup. This tool will backup your data and seamlessly migrate it from Office to G Suite and vice versa. Read our tutorials to learn how to do that.
And don't forget, with Data Migration you have to pull over a particular type of data (email/contacts) one at a time, not altogether. In this tutorial, we migrate email from Office 365 to Gmail, but the process of migrating Calendars and Contacts is the same. 
Let's get started!
Step 1. Set up roles for Office 365 accounts
This is a pre-migration step that makes the migration possible. When you are migrating your data, you need to provide your credentials from Office 365 accounts to G Suite Data Migration Service. For DMS to extract data, you need to assign some new roles for your O365 account. These roles are:
– ApplicationImpersonation
– ViewOnly-Configuration
How to do that:
1. Log in to your Office account.
2. Go to Admin panel. In the desktop version, go to apps and click on Security&Compliance. In the web version, click on Exchange.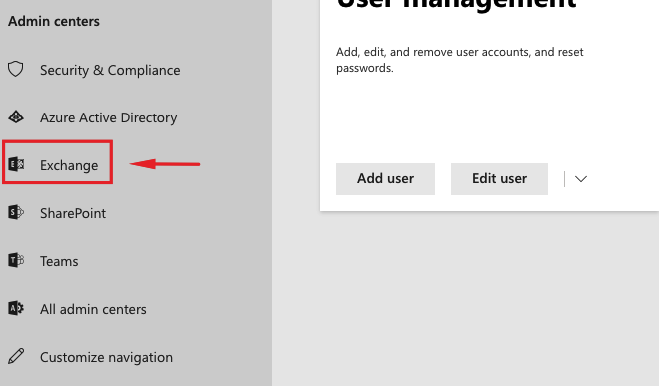 3. Go to Permissions section.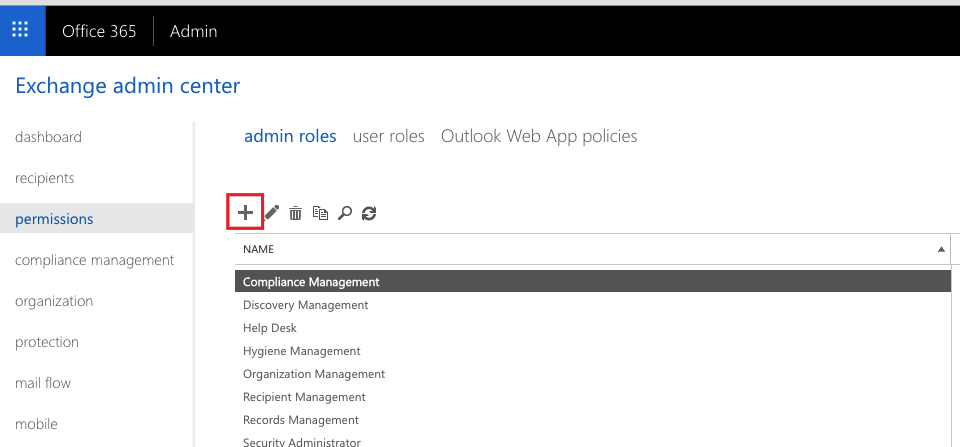 4. In Admin roles block click on +. In the new window, fill out the Name field, go down to Roles and press on + again. Choose the first role (ApplicationImpersonation) and click Add, then repeat with the second one (ViewOnly-Configuration).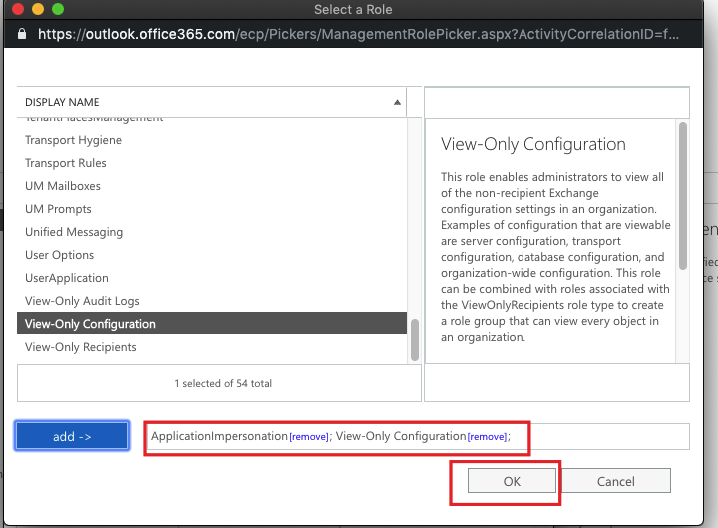 5. Click on Save.
6. Then, go to the User roles block. Click on + and add your account.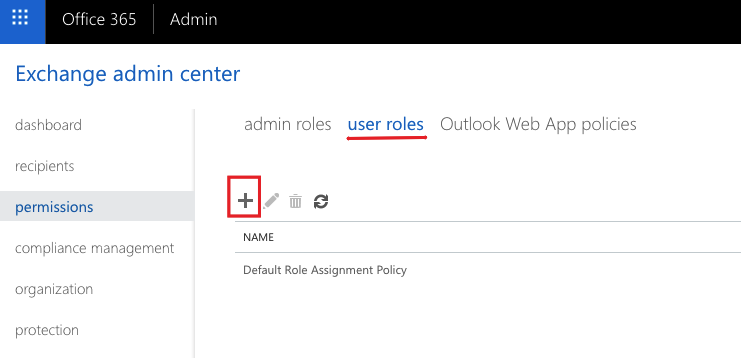 7. You don't have to do this with all the accounts you are about to migrate data from – do this just for the account that G Suite will use to connect to Office 365. 
8. Note that the process can take some time to take effect. Wait 10-20 minutes, and then you can proceed with the migration itself.
Step 2. Moving Mails, Calendars, and Contacts
So, let's start office 365 cross tenant migration with emails.
1. Open your G Suite admin console. Go to Data Migration.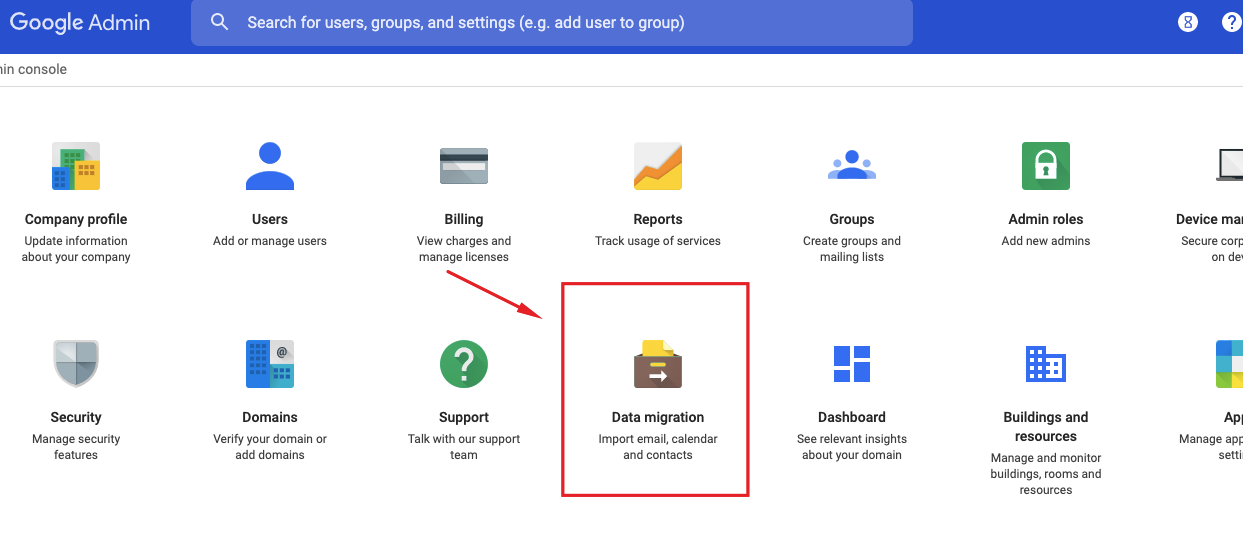 2. Chose Email.
3. In the Migration source field, select Microsoft Office 365.
4. In the Connection protocol field, chose Exchange web services. There will appear a new field where you need to put a web address of the migrating Outlook account.
5. In the Role account field, type the email address and password of the role account on your mail server.
6. Press Connect.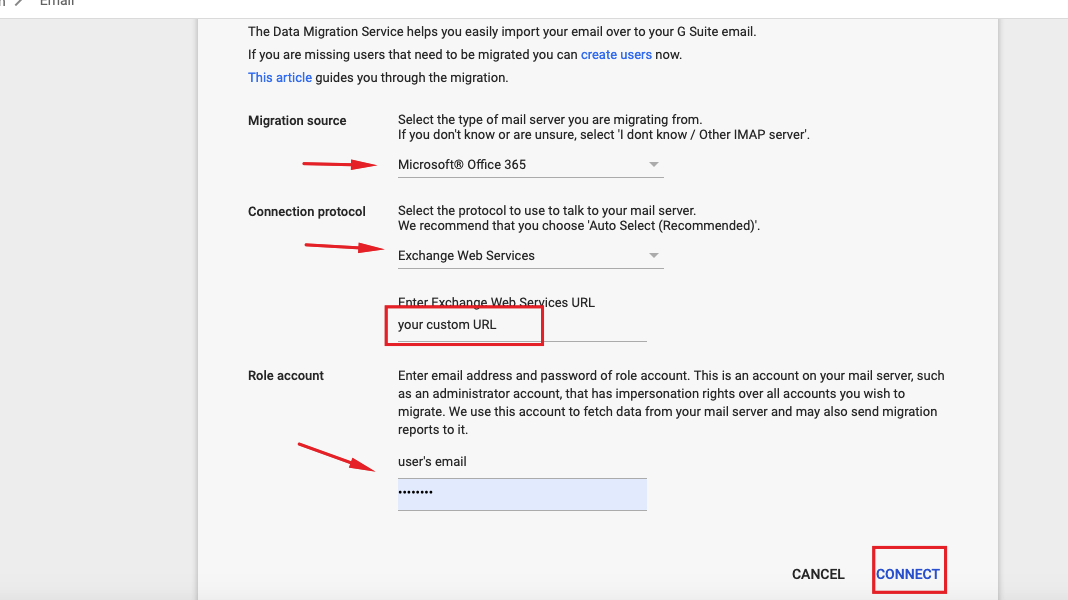 7. On the next page, you have to choose a date range and specific email folders to copy. Choose the options that make sense according to your needs.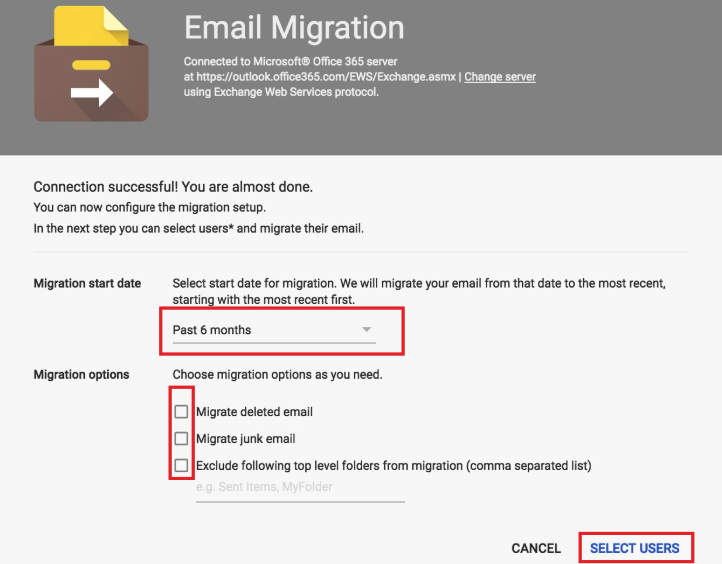 8. Press Select Users.
9. On the new page, you have to specify the source account(s) to transfer data from, and the destination account to move data to. 

10. Click Start.
It usually takes some time to see the percentage bar movement in the Status column. The amount of time needed to migrate Office 365 mailbox to another tenant depend on the number of emails. For example, it may take an hour to move 2000 emails. If you have thousands of emails to migrate from different users, be patient, and occupy yourself with other things while waiting for migration to finish.
Also, we recommend to read about migrating to Google Team Drives.
And remember: if you want to streamline the migration process and protect your data from loss, Spinbackup will do the job better than any other tool. Use it when you need to
automatically back up data for both G Suite and Office 365;

restore data with the same folders hierarchy;

have cybersecurity tools to protect your account and data from breaches and internal leaks;

have the ability to manage and migrate your data seamlessly whenever you want
Check out Spinbackup and have a new happy life with G Suite!