Managing even the smallest of businesses can be challenging. Luckily, there is no shortage of SMB software tools designed to make things easier in terms of organization, planning, finances, and dealing with customers.
Many of the most popular SMB tools are cloud-based. They are easy to employ, as there is no need to install software on several workstations, and they are accessible from any device and location.
As you pay as you go and are charged only for the number of users that need access, these services are often easier on the budget. They provide a more cost-effective option compared to investing thousands of dollars in traditional software.
1. Google Workspace (G Suite) – Ultimate SMB Software Tool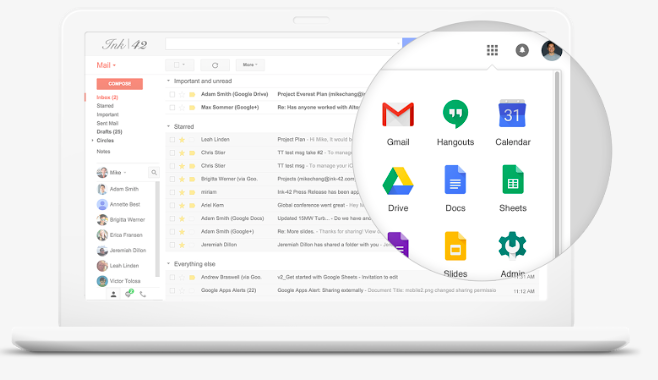 Google Workspace is one of the most comprehensive tools for businesses around. It comprises of a full suite of tools for document creation, file storage, collaboration, communication and collaboration.
Google Workspace tools include:
Gmail – user-friendly web or app-based email client with customizable domain
Hangouts – HD video chat with built-in screen sharing for up to 25 people
Calendar – online team-friendly calendars that integrate with other Google tools
Google+ – a social platform for sharing knowledge and ideas
Drive – cloud file storage with local syncing
Docs – word processing with collaboration features
Sheets – online spreadsheets
Forms – easy to create forms and surveys
Slides – browser-based presentation creation
Sites – easy to use website builder
Admin – fully featured administration panel for managing users and devices
Vault – archive for email and chats costing an additional $5 per user per month
Mobile – mobile device management for employees.
A Business account with access to all tools and unlimited storage and file archiving costs $10 per user per month.
2. SpinOne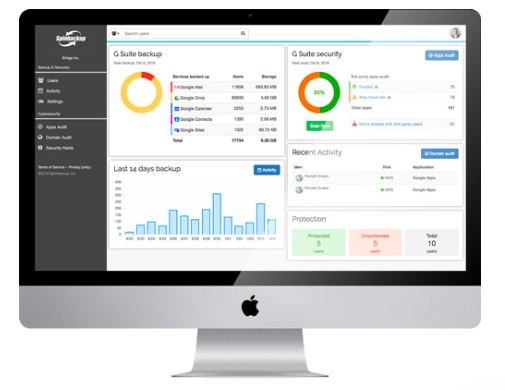 If your business is using Google Workspace for file creation and storage, an additional cloud-to-cloud backup service like SpinOne is also recommended. Google Drive provides a limited recovery option for restoring deleted files and Vault for recovering emails. A more comprehensive backup service offers advanced backup and restore options from any point in time and for individual users as required.
SpinOne also offers a cybersecurity service to identify risks to data and prevent potential data leaks through monitoring of suspicious apps and user activity, with automated blocking features.
3. Evernote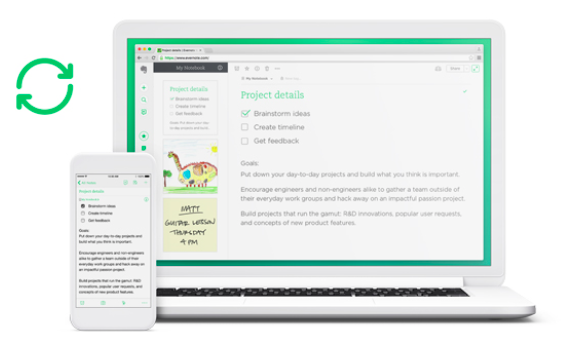 Evernote is an online note-taking app, ideal for research, brainstorming, planning, and archiving articles for later reading. It integrates with several browsers to allow "clipping" of text and images and has comprehensive search functionality.
Evernote Business costs $12 per user, per month and adds additional functionality for team projects and collaboration.
4. Basecamp

Basecamp is a project management tool, designed for teams. The idea is to keep ideas and communication in one place instead of scattered through email conversations and various files.
Included in Basecamp is a message board for team communication, a to-do list with actions that can be assigned to different team members. There is also a schedule for important dates and deadlines, and a file repository. There's also an automatic check-ins feature that allows everyone in the company to see what everyone else is working on.
Basecamp costs $99 per month or $1,000 per year, for unlimited users.
5. Trello

Trello is another project management tool that allows an at-a-glance view of every project, organized into "cards" that can have comments, file attachments, checklists, labels, and due dates.
Trello personal accounts are free. Business accounts have added security and features such as app integrations and team overview. Business accounts cost $10 per user, per month.
6. Hootsuite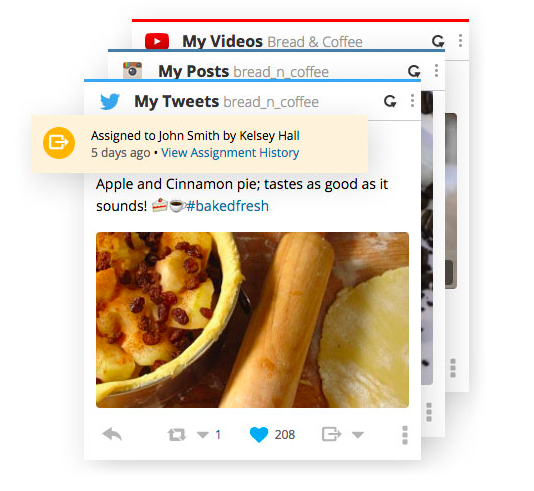 Hootsuite is a social media management dashboard that allows businesses to manage up to 50 social media profiles (including Facebook, Twitter, Instagram, YouTube, LinkedIn, and Google+) from one place. Content can be scheduled for auto-posting and analytics are available with business accounts.
Pricing ranges from $9.99 per month for a professional account, to $99.99 per user, per month for business accounts.
7. Freshbooks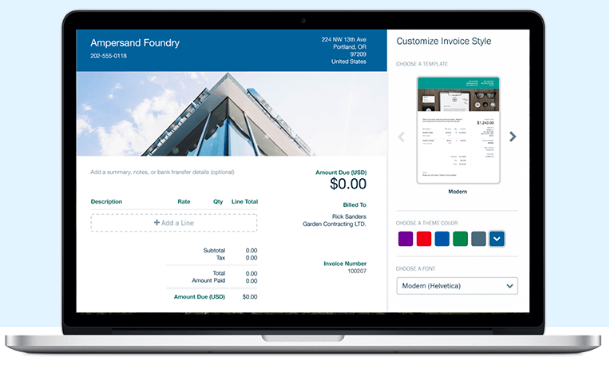 FreshBooks is cloud accounting and invoicing software, designed for freelancers and small businesses. The system includes easy time and expenses tracking, customized invoice creation, project collaboration features, integrated online payments, and financial reporting.
Accounts start from $5 per month for up to 5 clients to $50 per month for up to 500 clients.
8. MailChimp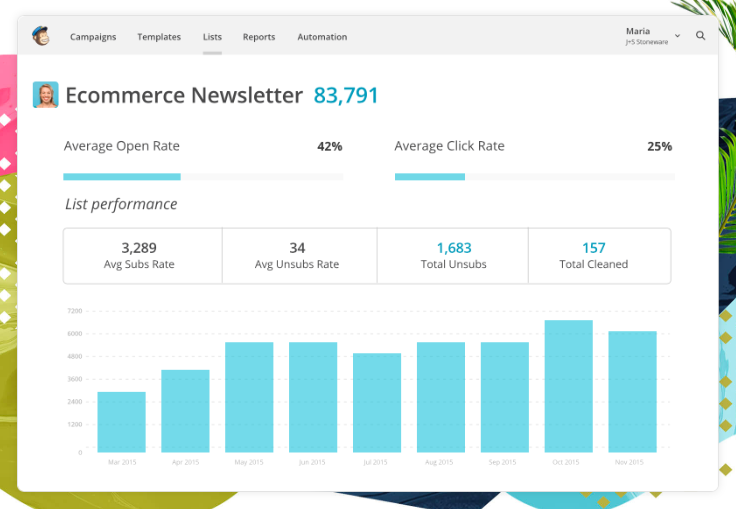 If you're regularly sending out emails to clients, customers, and others on your mailing list, it's worth considering the benefits of an email marketing platform like Mailchimp. Investing in such a tool can help you easily manage your lists and campaigns, enhancing your email marketing efforts.
MailChimp, as an efficient marketing tool, makes it easy to create branded newsletters, with advanced analytics for monitoring open and click-through rates. It has some great marketing automation features. Integration with many other apps and services such as WordPress, Facebook, and Google, makes it easy to create sign-up forms and sync data.
Free accounts are available for up to 2,000 subscribers and 12,000 emails per month. There is a range of pricing options starting from $20 per month for unlimited emails, depending on the number of subscribers you have.
9. Zendesk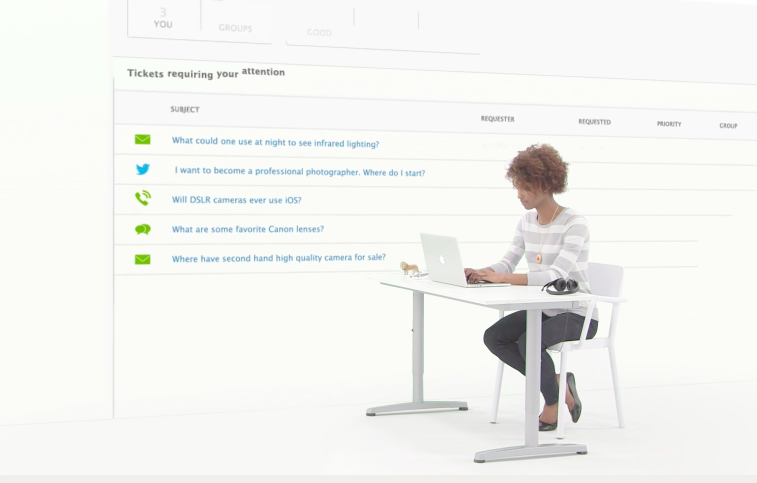 Zendesk is a customer support platform with features such as a knowledge base, live chat, and ticketed support system. Multichannel support allows businesses to connect with their customers via email, social networks, live chat, telephone, text, or messaging apps.
Zendesk pricing starts from $5 per agent, per month, up to $199 per agent, per month, for the most advanced functionality.