Microsoft 365 Application Risk Assessment and Access Management
Hands-free app detection and granular access control with SpinOne Risk Assessment feature for MSO 365
Monitoring and Control of OAuth Applications in Microsoft 365 Environment
Immediate detection of OAuth Apps that have access to your corporate data
Automatic assessment of application risks based on 14 criteria
App data sheet to facilitate the decicison on access
Creation of allowlists and blocklists
Setting the policies to automatically ban/allow certain apps to certain groups of users
Streamlined access requests and communication with users
Automated detection alerts and reports

Get full transperancy of OAuth applications and revoke access at any time with SpinOne


Step 1
An employee uses their working email to access an application

Step 2
SpinOne obtains the information about new OAuth access via API

Step 3
SpinOne gets all the available data about the new application and analyzes its risks.

Step 4
SpinOne alerts the Admins and provides the risk assesment along with all the available data to them

Step 5
Admins make informed decision on revoking or retaining the app access
Why you need automated app detection and control
Many apps request permission to access and edit the data that you have in your Microsoft 365 environment. Such permission provides a potential point of entry for cybercriminals. As a result, they can exploit OAuth access to steal, delete, or change your corporate data. These cyber events can remain untracked for days or even months. Since one company can have over 900 unauthorized apps, the manual detection and risk assessment process can take weeks or even months.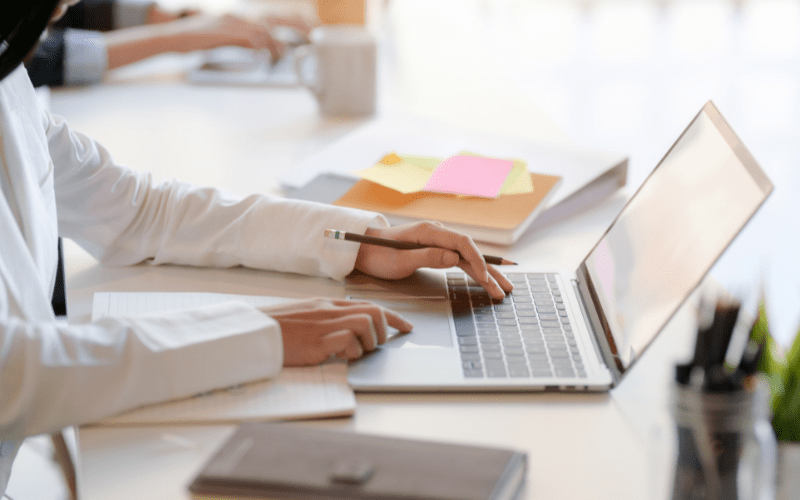 3 Major Risks of OAuth Apps
1

Expansion of attack surfaces

2

SaaS data loss and leak


SpinOne enables SecOps teams to streamline the detection and risk assessment of OAuth applications. Apart from app risk scoring, our solution provides all the necessary information for these teams to make the right decision on access.
SpinOne is a data protection platform for companies that use Microsoft 365 environments. It encompasses data backup & recovery, AI-based ransomware protection, granular DLPs, app risk assessment and access management.
Microsoft 365 Application Risk Assessment Reviews
This product was rated 5 out of 5.0 based on
1
review(s)
Victor Fedin
Reviewed on September 20, 2023
Amazing Product
Truly amazing. Well-engineerired software with excellent ransomware protection features. I'm a fan! Great customer support too!
SpinBackup


SaaS Backup & Disaster Recovery (DR)
license/month
Daily Automated Backup to AWS, GCP, Azure, BYOS & Disaster Recovery
* Each license grants 30GB of storage

Minimum contract size of $1,080
Start 15-Day Free Trial
1x a Day Automated Backup
Data Centers: AWS, GCP, Azure, BYOS
Data Encryption
Data Management & Recovery
24/7 Support
Proactive Ransomware Monitoring & Response
Misconfiguration Visibility & Management
Risk Assessment for Apps & Extensions
Blocklist/Allowlist Management
Streamlined Approval Process
Application Scoring
Score History
Security Policies
Shared Data Audit
PII Data Audit
Incident Monitoring
Integrations: Email, Slack, MS Teams
Support Multiple SaaS Apps (Google Workspace, Office 365, Salesforce, Slack) & domains All-in-One Dashboard
SpinRDR


SaaS Ransomware Detection & Response with SaaS Backup & DR
license/month
Proactive Ransomware Detection & Response, Backup & Disaster Recovery
* Each license grants 30GB of storage

Minimum contract size of $1,080
Start 15-Day Free Trial
1x a Day Automated Backup
Data Centers: AWS, GCP, Azure, BYOS
Data Encryption
Data Management & Recovery
24/7 Support
Proactive Ransomware Monitoring & Response
Misconfiguration Visibility & Management
Risk Assessment for Apps & Extensions
Blocklist/Allowlist Management
Streamlined Approval Process
Application Scoring
Score History
Security Policies
Shared Data Audit
PII Data Audit
Incident Monitoring
Integrations: Email, Slack, MS Teams
Support Multiple SaaS Apps (Google Workspace, Office 365, Salesforce, Slack) & domains All-in-One Dashboard
BEST VALUE
SpinOne


All-in-One SaaS Security
license/month
All-in-One SaaS Security Platform: Backup & Disaster Recovery, Ransomware Protection, App & Extension Risk Assessment & Access Management, Integrations, & More
* Each license grants 50GB of storage

Minimum contract size of $1,080
Start 15-Day Free Trial
1x/3x a Day Automated Backup
Data Centers: AWS, GCP, Azure, BYOS
Data Encryption
Data Management & Recovery
24/7 Support
Proactive Ransomware Monitoring & Response
Misconfiguration Visibility & Management
Risk Assessment for Apps & Extensions
Blocklist/Allowlist Management
Streamlined Approval Process
Application Scoring
Score History
Security Policies
Shared Data Audit
PII Data Audit
Incident Monitoring
Integrations: Splunk, Platform API, OKTA, Email, Slack, MS Teams, Jira, ServiceNow, Platform API
Support Multiple SaaS Apps (Google Workspace, Microsoft 365, Salesforce, Slack) & domains All-in-One Dashboard