Microsoft 365 Calendar Backup and Recovery
Don't put your plans in jeopardy – backup your Calendar events with Spinbackup and secure them once and for all.
Why Do You Need Calendar Backup?
Microsoft 365 is a secure data management suite, but it doesn't safeguard your Calendar schedules from the most frequently occurring incidents, such as:

Data deletion
More than 25% of data losses happen because of human error. Someone can delete a repeatable shared appointment or even a series of appointments a whole department relies on.

Ransomware
Ransomware can encrypt your critical cloud data putting your business in danger. The cost of taking back your Calendar events along with other Microsoft 365 data can reach up to $73 000 or more.

Compliance fines
The cost of non-compliance can lead to fines of up to $23 million, or 4% of annual global turnover. The loss of Calendar schedules with a customer or a client may lead to a breach of the data compliance regulations.

Cyberattacks
Calendars are easy prey for hackers: weak passwords or stolen credentials make it simple to brute-force your employees' accounts and delete or encrypt key events and plans.
Spinbackup Protects Your Calendars From These Incidents
Spinbackup reduces the mentioned threats to your Microsoft 365 Calendar events, equipping you with:
Automated backup 1x-3x a day

100% accurate and fast recovery

Unlimited secure cloud storage

24/7 customer support

Top-level encryption, which makes your backup fully secure

Centralized data management panel with a user-friendly interface
How SpinBackup Works
See SpinBackup in action.
Trusted by over 1,500 Organizations in 30+ Countries
We provide backup and cybersecurity solutions for more than 1,000,000 satisfied individual and corporate users.




Calendar Backup Key Features
Here is what you get when you use Spinbackup as your Calendar backup:

Automated Daily Backup

You and your employees schedule a multitude of new personal or shared meetings and group calendars every single day. Spinbackup provides you with automated incremental backup up to three times a day to secure cloud storage of your choice - AWS, GCP, or Azure. Also, you can customize the backup frequency and data retention.

File Hierarchy

When you restore your Calendar events with Spinbackup, you retain the original structure of all your appointments. Everything looks just like it was before the disaster.

Deletion Control

The Lost and Found folder provides administrators with lists of deleted data.

Fast Search

Fast and easy search for your backed-up items to help you recover lost data immediately.

Local Downloads

You can download backed up Calendar events from your Spinbackup account to any device at any time. In case of an emergency, you won't lose a single minute.

Fast Selective Recovery

You can selectively recover specific events in seconds without the need to recover a whole set of backed up data. It is a life-saver for urgent shared meetings.

One-click Data Migration

If you need to migrate calendar events from one account to another, Spinbackup performs this stressful operation seamlessly and quickly.
Our Customers About Us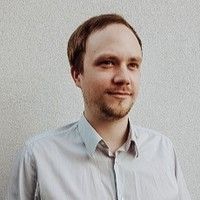 We used Backupify before and switched to SpinOne because the interface responsiveness is way faster. Also, the interface to restore items is better and more intuitive, options easier to find, and admin roles easier to define. The so-called 24/7 support at Backupify is nonexistent, responses from support take up to 2 hours (for simple questions) whereas SpinOne replies within minutes, maximum hours. SpinOne is the solution to go for!
Danilo Schwabe
IT System Specialist at ChurchTools Innovations GmbH

It is the best solution for a cloud-to-cloud backup. The support is amazing as well. Kudos!
Noel Munyae
FACTS Africa, IT administrator

Switched from Spanning Backup to SpinOne as Spanning Backup let us know that we were backing up too much data. They had no way of dealing with this so their only recourse was to terminate our service. After looking around I settled on SpinOne and have been extremely pleased so far!
Donavon Yelton
Carpenter Industries,Inc., Manager

Probably the best service for backup and email migration! Very fast speed, user-friendly interface, responsible support. They have made changes in their program (as I requested) in 2 days! That's incredible! Strongly recommend this service.
Dennis Bijl
MacHelp, CEO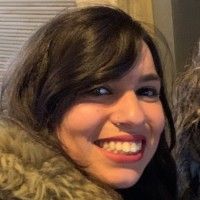 Very safe application. It allows us to manage roles by users and select what we need to back up data, quickly and safely. The technical support is always attentive and helps us with everything.
Elena Martin Maraver
Operations Partner at Diag Partners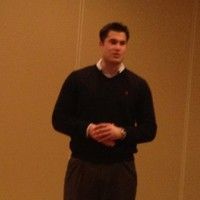 Great product with a user-friendly dashboard and a great customer support team.
Carl Saad
Operations Partner at Diag Partners

I really love SpinOne's user interface. Dynamically tracks and displays the status of each backup. I've tried all three major backup utilities (SpinOne, Backupify, and Spanning), and SpinOne is the most user-friendly. And so far it appears to be reliable as well, which is the most important attribute.
Duane Hooper
Individual user
Add Top-Notch Ransomware Protection to Your Calendar Backup
The risk of getting ransomware by clicking on the calendar invitation is higher than ever before. This exposes all your backups and cloud data to being encrypted by the new generation of ransomware. That is why our platform also provides ransomware protection services for your Calendar backup.
See How Ransomware Protection Works In Action!
Your Microsoft 365 Data Security Is Our Top Priority
We guarantee that your data is kept safe and secure. Here you can get a more detailed security overview.
SOC2 (Type 2)

OAuth 2.0

GDPR

Data Encryption

EU-US Privacy Shield

Service Level Agreement
Learn More About Microsoft 365 Data Protection
Fancy to know how you can protect all your Microsoft 365 apps from data loss? Take a deeper dive into Microsoft 365 data security with our guides and other materials.
Frequently Asked Questions
Have questions left? Read our FAQ or contact our support!
Technology Partners