In order to protect your valuable information from being hacked, accidentally deleted or stolen, as well as from rare but still existing Google IT failures, you should always backup all your Google services, and rest assured that your Gmail, Google Drive, Google Calendar, Google Photos, Google Contacts, and Google Tasks data is secured.
The best option for this is creating the Spinbackup account. To do this, follow these simple steps.

In a new window, if you see the

Sign Up as G Suite / Google Apps Administrator

page, click the button to sign up as an individual user. If you don't see this page, simply skip this step.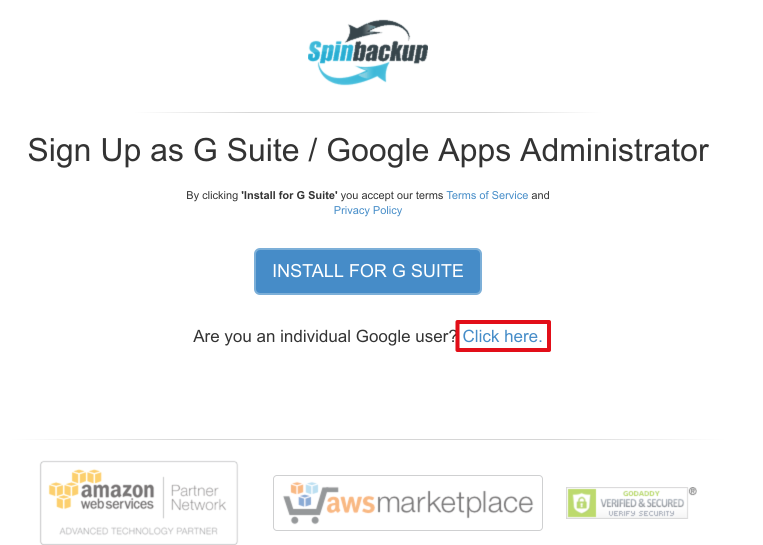 In a

Sign Up as personal Google account

page, press the

Sign up with Google

button.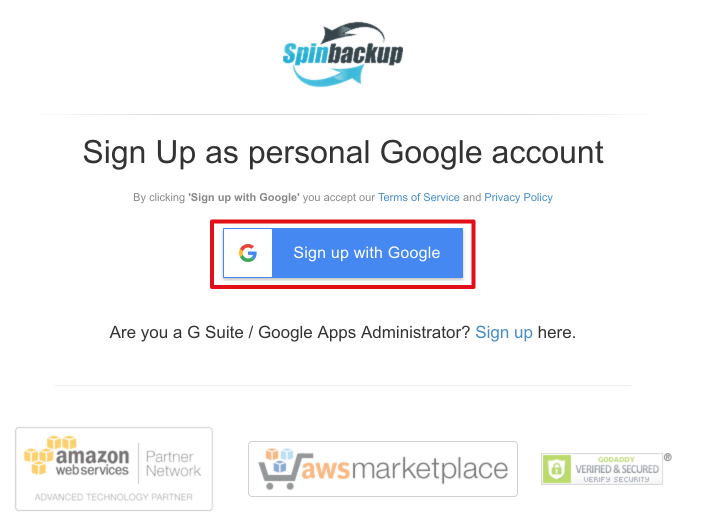 If you are not signed in with your Google account, you will see a page requesting your Google account credentials. Enter your Google email and password, and press the

Sign in

button. Your password will be only with Google. Spinbackup

does not store

your password.
If you are already signed in with Google Account, the step will be skipped.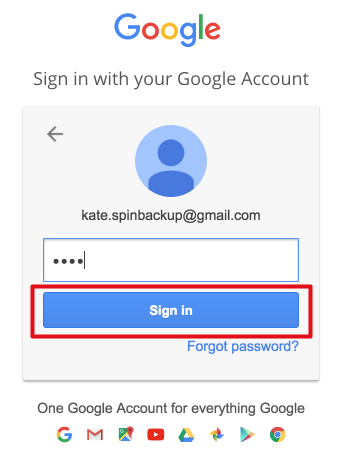 You will be asked permission for Spinbackup to backup your Google services. Press

Allow

.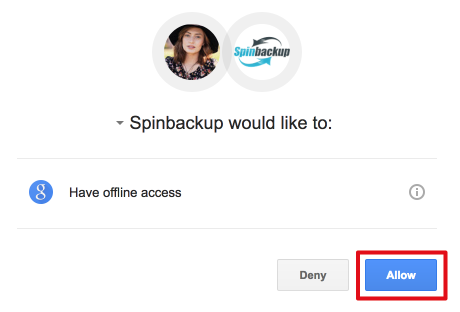 Now, here is your dashboard. Automated backup of the Google Apps will start the next day after you sign up.

If you want to start the manual backup of any of your applications, please read our Spinbackup for Individuals

Knowledge Base.
Please remember that automated daily backup, as well as several other functions, are not available for free accounts. Pay for your account to enjoy the most from what Spinbackup offers.