Google Contacts Backup and Recovery
Keep your address book backup at SpinOne account
Google Contacts Recovery
Google Contacts contain data critical for many departments within organizations. Teams that depend on their networks most are Sales, Procurement, PR, Customer Success, and Marketing. That's why Google Contacts often becomes the target for cybercriminals' attacks. The price of data loss is high: disrupted communications and losing credibility and trust of partners.
To prevent this course of events, SpinOne offers its clients Google Contacts backup. This solution creates copies of your contacts daily and stores them on a separate cloud. If you lose your data due to a ransomware attack or a mistake of an employee, you can recover it within minutes after the incident. Admins can also transfer contacts between accounts if your employee decides to leave organization
Google Contacts Data Loss Protection
Automated Daily Backup

Local Downloads

Secure Migration

Disaster Recovery

Version Control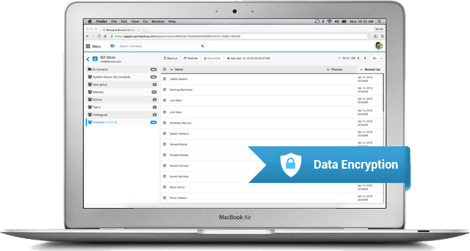 Take 3 Steps to Protect Your Google Contacts
STEP 1
Create SpinOne account and grant it access to your Google Workspace

STEP 2
Initiate backup and configure the backup schedule

Step 3
Recover Google Contacts lost in cyber incident
Why Backup Google Contacts?
Google Contacts are integrated with other Google Workspace services such as Gmail, Drive, Calendar, and can be additionally synced with the contacts in a mobile phone. The synchronization goes in two ways, so the occasional deletion of contacts on your phone entails the deletion of Google Contacts. Google provides the possibility to restore contacts within 30 days of deleting them. However, what about after that? Backing up Google Contacts to independent cloud storage with secure data encryption and granular recovery allows you to keep all your contacts safe, giving you complete protection.
For Business and Educational Institutions
G Suite / Google Apps Domain Administrators
Start Free Trial
For Personal Google Account
Gmail or Domain Users
Start Backup Now
A Backup Security Solution You Can Trust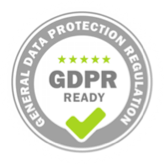 I'm more than satisfied with how SpinOne operates so far. Very lucky for me, I started using it a week or so before I completely destroyed my Contacts list. Everything restored with one click, no fuss!
Phil Feidelseit
Individual user

I've used Spinbackup for 2 years now and have been very happy with their product. The interface is clean and intuitive and the service is seamless integration. The price is reasonable and support has always been very responsive and helpful.
Chad Smith
VP of R&D at Teleira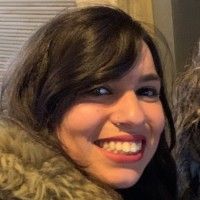 Very safe application. It allows us to manage roles by users and select what we need to back up data, quickly and safely. The technical support is always attentive and helps us with everything.
Elena Martin Maraver
IT Consultant at LinkeIT

I really love SpinOne's user interface. Dynamically tracks and displays the status of each backup. I've tried all three major backup utilities (SpinOne, Backupify, and Spanning), and SpinOne is the most user-friendly. And so far it appears to be reliable as well, which is the most important attribute.
Duane Hooper
Individual user

As a leading IT consultancy, we have been using SpinOne for a year. It has saved multiple clients from disaster. I strongly recommend SpinOne for all of our Google clients as a necessary leg of the off-site backup strategy.
Marc Mintz

So far so good. We have our 5 most important Google Workspace accounts + Shared drive being backed up and about 6.5GB of storage used in total. I recovered several files to test out the response time and it was pretty good (~3 mins). I see the weekly summary report which is a great reminder that your product is quietly working in the background.
Steve Schlonski
President,goteamdogs.com

Probably the best service for email migration and backup! Very fast speed, user-friendly interface, responsible support. They have made changes in their program (as I requested) in 2 days! That's incredible! Strongly recommend this service.
Dennis Bijl
MacHelp, CEO

At first, was skeptical however after using it multiple times this is a MUST-have tool for any organization that is using Google apps. Excellent product! Excellent service!
Val Pashchenko
Gurnick Academy of Medical Arts, IT manager