Google Photos Backup and Recovery
All the Protection You Need for Google Photos and Video Backup with SpinOne
Google Photo Backup and Recovery
Our lives are full of wonderful moments we cherish in photos and videos. Each photo is a piece of a greater memory. Loss of pictures is a loss of memories – the hardest thing. We provide a daily Photo backup, providing the ability to easily restore all the needed folders, resulting in the best backup solution for Individual use.
Google Photos Data Loss Protection
Automated Daily Backup

Local Downloads

Secure Migration

Disaster Recovery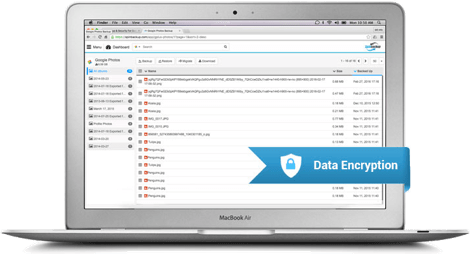 3 Easy Steps to Google Drive Daily Protection
STEP 1
Grant SpinOne access to your Google Photos account

STEP 2
Tap the 'Backup' button

STEP 3
Recover Google Photos with a click, anytime, anywhere
Why Backup Google Photos?
If you save your photos and videos in Google Photos storage, there is always a chance to lose some of them. It's essential for photographers, travelers, and ordinary users to keep the pictures and videos safe. The most common cause of data loss is human mistake. If Google Photos is the only place you store the pictures from your computer, camera, phone, or storage card, think about cloud photo backup. You can back up all the folders or select the specific ones to backup.
How to Backup Google Photos?
This step-by-step guide provides easy-to-follow instructions on how to automatically backup Google Photos data on a daily basis with SpinOne.
Open Book
Pricing
Free Forever
No Credit Card
No Obligations
Best Value
Pay-as-you-go
$4.00 per month per license
$0.03 per month per an extra GB
Annual Subscription
View Features
Security & Free Forever
Pay-As-You-Go
Services Backed Up Text
Storage
up to 4GB
50GB
Users per account
1 licence
1 licence
Upgrade to more storage
$0.03/mo per an extra GB
Upgrade to more users
$4/mo per an extra license
Subscription
Annual Subscription

Show More
A Backup Security Solution You Can Trust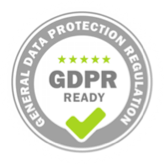 Works in the background without a hitch. Easy to see what's happening and manage users. Haven't had a need to retrieve data yet (knock on wood). 
John Hoelle
Family Attorney at Conscious Family Law & Mediation

I've used Spinbackup for 2 years now and have been very happy with their product. The interface is clean and intuitive and the service is seamless integration. The price is reasonable and support has always been very responsive and helpful.
Elena Martin Maraver
CLD Partners LLC

SpinOne is the greatest Google backup client I have been able to find on the internet. Getting it up and running was a breeze. Everything is well designed, intuitive, and – best of all – their product works flawlessly. I have recommended it to all of my friends and coworkers.
Michael Svedeman
Senior Manager, Project Development at Invenergy LLC

Great service. The system works flawlessly. In the event of any problems, they have a friendly and competent support team. It's good to be protected by this service, but I still hope to never really need them.
Georg Israel
General Manager at DLogic EU

Easy to use, easy to configure, works smoothly. Recommend!
Yusuf Bulbul
Creotech, Managing Partner

Switched from Spanning Backup to SpinOne as Spanning Backup let us know that we were backing up too much data. They had no way of dealing with this so their only recourse was to terminate our service. After looking around I settled on SpinOne and have been extremely pleased so far!
Donavon Yelton
Carpenter Industries,Inc., Manager

Probably the best service for email migration and backup! Very fast speed, user-friendly interface, responsible support. They have made changes in their program (as I requested) in 2 days! That's incredible! Strongly recommend this service.
Dennis Bijl
MacHelp, CEO

I'm impressed with the functionality and security of this product. Since it can back up all of my most delicate and sensitive data on both my personal Google account and my Google Workspace Domain, it is ideal.
Scott Foval
Impressed with the functionality and security

It is the best solution for a cloud-to-cloud backup. The support is amazing as well. Kudos!
Noel Munyae
FACTS Africa, IT administrator

At first, I was skeptical. However, after using it multiple times this is a MUST-have tool for any organization that is using Google apps. Excellent product! Excellent service!
Val Pashchenko
Gurnick Academy of Medical Arts, IT manager