Cloud Ransomware Protection for Google Workspace
Fully Automated 24/7 AI-Driven Cloud Ransomware Protection for Gmail, Google Drive and Shared Drives mission-critical data
Ransomware Protection for Gmail, Google Drive, Shared Drives
24/7 SaaS Data Monitoring
Proactive AI-based crypto-behaviour Detection
Stop ransomware encryption by identifying the malicious source, revoke its API access, and prevent encryption of other files or messages in your Google Workspace environment
Advanced Incident Response: Send security alerts to Domain Administrator via Slack or Email. Identify number of encrypted files and commence a granular automated recovery from the last successfully backed up version

AI-Driven Automated Cloud protection against ransomcloud attacks for your Google Drive files, Shared Drive items and Gmail messages.



Step 1
24/7 Scanner with crypto-behaviour detection identifies a new attack.


Step 2
SpinOne automatically blocks API access to Google Environment


Step 3
SpinOne identifies the number of encrypted files.


Step 4
Recover the files automatically from the last successfully backed up version. (You can also do this manually).


Step 5
SpinOne notifies a Google Workspace Domain Admin about the Ransomware Attack and provides a detailed report
Importance of Ransomware Protection
Ransomware is the #1 cybersecurity threat today. It's growing 600% year over year. In 2020, 73% of all ransomware attacks were successful. Every 11 seconds new ransomware happening. The average downtime is 16 days. Healthcare organizations pay out over $8,851 per minute of downtime. There is no last line of defense. It's no longer IF, it's already WHEN.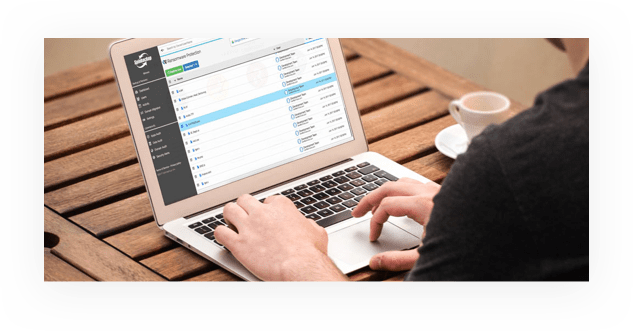 How does Ransomware spread?
01

User receives email and opens a phishing attachment or link, or connects infected USB

02

Ransomware virus automatically spreads to the сomputer

03

All files on computer are encrypted, including items in Google Drive

04

Items are synchronized with G Suite cloud

05

All files at Google Drive are replaced with their infected versions

06

SpinOne detects Ransomware attack

07

SpinOne automatically blocks the attack source in real time

08

SpinOne algorithms identify the number of damaged files

09

SpinOne automatically recovers damaged files


SpinOne reduces downtime and recovery costs by over 90%, saving millions of dollars per attack with recovery happening in minutes or hours, not in days or weeks.
SpinOne is the next-generation data protection platform that fully automates data security at any organization by identifying ransomware attacks and providing automated granular recovery of damaged files from the last successfully backed up version, with no human resources involved.
Ransomware Protection Reviews
This product was rated 5 out of 5.0 based on
1
review(s)
Victor Fedin
Reviewed on September 20, 2023
Amazing Product
Truly amazing. Well-engineerired software with excellent ransomware protection features. I'm a fan! Great customer support too!
SpinBackup


SaaS Backup & Disaster Recovery (DR)
license/month
Daily Automated Backup to AWS, GCP, Azure, BYOS & Disaster Recovery
* Each license grants 30GB of storage

Minimum contract size of $1,080
Start 15-Day Free Trial
1x a Day Automated Backup
Data Centers: AWS, GCP, Azure, BYOS
Data Encryption
Data Management & Recovery
24/7 Support
Proactive Ransomware Monitoring & Response
Misconfiguration Visibility & Management
Risk Assessment for Apps & Extensions
Blocklist/Allowlist Management
Streamlined Approval Process
Application Scoring
Score History
Security Policies
Shared Data Audit
PII Data Audit
Incident Monitoring
Integrations: Email, Slack, MS Teams
Support Multiple SaaS Apps (Google Workspace, Office 365, Salesforce, Slack) & domains All-in-One Dashboard
SpinRDR


SaaS Ransomware Detection & Response with SaaS Backup & DR
license/month
Proactive Ransomware Detection & Response, Backup & Disaster Recovery
* Each license grants 30GB of storage

Minimum contract size of $1,080
Start 15-Day Free Trial
1x a Day Automated Backup
Data Centers: AWS, GCP, Azure, BYOS
Data Encryption
Data Management & Recovery
24/7 Support
Proactive Ransomware Monitoring & Response
Misconfiguration Visibility & Management
Risk Assessment for Apps & Extensions
Blocklist/Allowlist Management
Streamlined Approval Process
Application Scoring
Score History
Security Policies
Shared Data Audit
PII Data Audit
Incident Monitoring
Integrations: Email, Slack, MS Teams
Support Multiple SaaS Apps (Google Workspace, Office 365, Salesforce, Slack) & domains All-in-One Dashboard
BEST VALUE
SpinOne


All-in-One SaaS Security
license/month
All-in-One SaaS Security Platform: Backup & Disaster Recovery, Ransomware Protection, App & Extension Risk Assessment & Access Management, Integrations, & More
* Each license grants 50GB of storage

Minimum contract size of $1,080
Start 15-Day Free Trial
1x/3x a Day Automated Backup
Data Centers: AWS, GCP, Azure, BYOS
Data Encryption
Data Management & Recovery
24/7 Support
Proactive Ransomware Monitoring & Response
Misconfiguration Visibility & Management
Risk Assessment for Apps & Extensions
Blocklist/Allowlist Management
Streamlined Approval Process
Application Scoring
Score History
Security Policies
Shared Data Audit
PII Data Audit
Incident Monitoring
Integrations: Splunk, Platform API, OKTA, Email, Slack, MS Teams, Jira, ServiceNow, Platform API
Support Multiple SaaS Apps (Google Workspace, Microsoft 365, Salesforce, Slack) & domains All-in-One Dashboard