Spinbackup for Individual use
Never Lose Your Private Data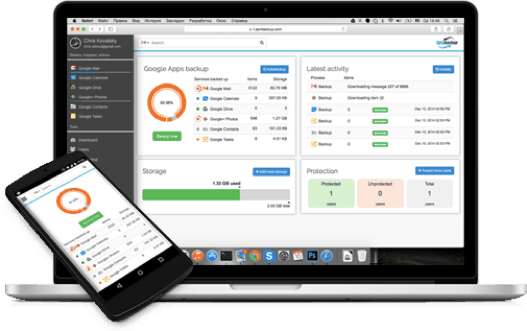 Cloud-to-Cloud Backup & Recovery
for Personal Google Accounts

Pricing
7-day Free Trial
No Credit Card
No Obligations
Ability to upgrade to Spinbackup for Home after Trial
Best Value
Spinbackup for Home
$48 per year per an extra license
$0.03 per month per an extra GB
Annual Subscription
View Features
7-day Free Trial
Spinbackup for Home
Services Backed Up
Storage
5GB
50GB
Users per account
1 license
1 license
Upgrade to more storage
$0.03/mo per an extra GB
Upgrade to more users
$4/mo per an extra license
Subscription
Annual Subscription

Show More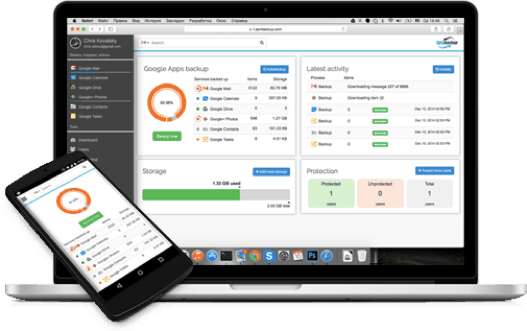 The Habit of Backing Up is the Right Strategy
Whether you are a self-employed freelancer who relies on Google Workspace / Google Apps or if you use these services for your personal life, you must value your data! For most of us, Google Workspace / Google Apps store essential contact information, email addresses, personal calendar, and Google Photos. As a cloud user, you fall into one of two categories: either you are someone who has already lost critical data, or you are someone who will. Spinbackup is all you need to backup and protect your data, causing you to be stress free when it comes to your valuable information
How to Backup Google Workspace / Google Apps?
Step-by-step guide how to automatically backup Google Workspace / Google Apps data on a daily basis.
Step-By-Step
Case Studies
SpinOne for journalists and writers
Decrease costs on data you no longer use.
I'm an independent writer in a local journal. I have been using Google Drive as individual Google user for 6 years where I have thousands files. I recently noticed there are a lot of files that I no longer use and since my 100GB is almost over I have to upgrade to 1TB for $9.99 according to Google plans. I really don't need 1TB. Why should I pay for what I never use? So I found a solution to back up all my data that is older than a year to a new backup storage at SpinOne and then to delete old files from my Google Drive. Finally I saved 50GB that I can use for my daily work. SpinOne charges me $3/mo for 50GB and Google charges me $2/mo for 100GB so totally I pay $5/mo. It allows me to save $60 per year and I am sure should be enough for the next 3 years which is about $180 totally – it's a new Android Phone…:)
SpinOne against Crypt viruses
How Cloud-to-Cloud Backup protects you against TeslaCrypt virus.
A coworker of mine has recently been hit by TeslaCrypt Ransomware. All her files were encrypted with no hope of decryption unless she pays $500. She used sync and share apps to sync and all her files at another storage provider got encrypted. Truly nasty stuff. I've since started referring to Dropbox and Google Drive as "Sync service" providers and not backup. And I'm now quite paranoid to say the least since I keep EVERYTHING in Google Drive! So I was looking for solution in the case of all files becoming corrupted or deleted by a virus and got here to SpinOne. It's not just its reasonable cost, which is less than 500$ it protects my data by providing recovery feature in any corruption case.
SpinOne for HR Managers
It protects me against cloud data deletion made by our employees accidentally or on purpose.
As an HR Manager, I'm also responsible for collecting and saving a lot of data when an employee leaves our company. Certainly, we have many agreements signed with each of our employee. But sometimes we face the issue that employees delete critical data at our cloud storage accidentally or on purpose. It's impossible to monitor what exactly and when was deleted or corrupted in the cloud storage. That's why it's priore for us to have backed up data stored somewhere employees have no access to. So I got to know that eventually solutions exist. All documents have to be backed up. The SpinOne support team works very fast and I got all necessary information easily and quickly. I got to know how to backup, restore, even migrate entire account data to another account.
---
A Backup Security Solution You Can Trust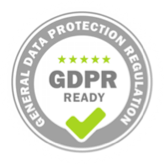 500 000+
GOOGLE WORKSPACE USERS