Gmail Backup and Recovery
Secure Backup Gmail Messages and Accurate Recovery
Gmail Account Recovery
SpinOne securely protects your Gmail account data from the most commonly found user errors. It provides SMBs, educational institutions and individual users automated daily and on-demand Gmail backup, allowing you to set up a specific schedule for any convenient time. You can easily choose what emails will be backed up, by excluding or including certain labels. Our core feature that guarantees you a stress-free life is the ability to restore Gmail with the same label hierarchy all in a single click. Easily find and select lost emails to be restored within seconds.
Gmail Data Loss Protection
Automated Daily Backup

Local Downloads

Version Control

Disaster Recovery

Secure Migration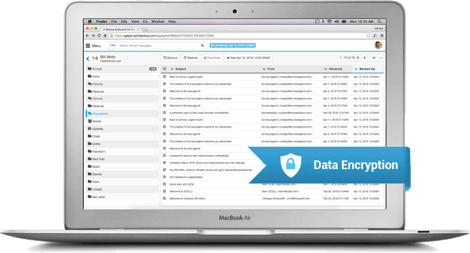 3 Easy Steps to Gmail Daily Protection
STEP 1
Grant SpinOne access to your Gmail account

STEP 2
Tap the 'Backup' button

STEP 3
Recover Gmail with a click, anytime, anywhere
Why Backup Gmail?
It's not a secret that the volume of your Gmail account data is constantly growing. Even though you don't use it for your job, it still will be filled up with millions of discount special offers, your personal messages, or any other important information. Google has world-class data centers utilized by multiple, redundant storage systems and guarantees the highest level of privacy and data security. Google definitely has strong internal solutions to back up your Gmail messages, but unfortunately, they are not available to you - end users. As a result, there is no way to restore lost Gmail messages.
How to Backup Gmail?
This How to for business and How to for Individuals provides easy-to-follow instructions on how to automatically backup Gmail data on a daily basis with SpinOne.
Open Book
PDF
How can you manage Google email recovery of data loss disaster caused by user errors, malicious deletions, or hacker activity?
The most common case of data loss is human mistake. When a Gmail message is deleted, you may still find it the Gmail Trash folder. You can restore Gmail messages from the Trash within 30 days of initial deletion. Gmail account recovery options from SpinOne allow you to restore any version of your Gmail account and freely migrate to another account.
For Business and Educational Institutions
G Suite / Google Apps Domain Administrators
Start Free Trial
For Personal Google Account
Gmail or Domain Users
Start Backup Now
A Backup Security Solution You Can Trust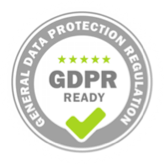 As a leading IT consultancy, we have been using SpinOne for a year. It has saved multiple clients from disaster. I strongly recommend SpinOne for all of our Google clients as a necessary leg of the off-site backup strategy.
Marc Mintz

Very safe application. It allows us to manage roles, by users, select only that we need to back up, quickly and safely. Technical support always attentive and helps us with everything.
Elena Martin Maraver

So far so good. We have our 5 most important accounts + team drive being backed up and about 6.5GB of storage used in total. I recovered several files to test out the response time and it was pretty good (~3 mins). I see the weekly summary report which is a great reminder that your product is quietly working in the background.
Steve Schlonski
President,goteamdogs.com

I've been using SpinOne for a little over a year for my company's G Suite backups. At first there were a few features/functions that I wanted but weren't provided by the service, but the support team helped me understand workarounds and roadmap to my satisfaction. They have since rounded out the feature set to include everything I need. The tool seems trustworthy and the support team is very responsive and helpful
Joe Lyons
CLD Partners LLC

Great backup tool, I have been using it for years and I find that it very reliable. Great guys there @ spinbackup. Very service minded!
Dennis Bijl
MacHelp, CEO

At first was skeptical however after using it multiple times this is MUST have tool for any organization who is using Google apps. Excellent product! Excellent service!
Val Pashchenko
Gurnick Academy of Medical Arts, IT manager

Switched from Spanning Backup to SpinOne as Spanning Backup let us know that we were backing up too much data. They had no way of dealing with this so their only recourse was to terminate our service. After looking around I settled on SpinOne and have been extremely pleased so far!
Donavon Yelton
Carpenter Industries,Inc., Manager

Easy to use, easy to configure, working smooth.
Yusuf Bulbul
Creotech, Managing Partner

We used Backupify before and switched to SpinOne because the interface responsiveness is way faster. Also the interface to restore items is better and more intuitive, options easier to find and admin roles easier to define. The so called 24/7 support at Backupify is non existing, responses from support take up to 2 hours (for simple questions) whereas SpinOne replies within minutes, maximum hours. # SpinOne is the solution to go for!
Danilo Schwabe
ICF Church Berlin e.V., IT administrator

It is the best solution for a cloud to cloud backup. The support is amazing as well. Kudos
Noel Munyae
FACTS Africa, IT administrator

We have selected maximum protection 2-in-1 – cybersecurity and backup. This helps us protect our data in full, every day. One of the most important requirements was customizable access to backed up data for domain administrator. SpinOne suits all our needs.
Dmitry Ivanov
Wild Apricot, CTO

I'm impressed with the functionality and security of this product. Since it can backup all of my most delicate and sensitive data on both my personal Google account and my Google Domain, it is ideal.
Scott Foval
Impressed with the functionality and security