Google Drive Backup and Recovery
Daily Protection for your Docs, Files, Sheets, Videos, Slides
Google Drive Recovery
Whether you are running a SMB, educational or you are an individual user, using SpinOne's cloud backup, you can take measures to secure your online files. An automated cloud-to-cloud Google Drive backup solution for data loss disasters giving you peace of mind through scheduled backups of your Drive.
An option to preselect folders for Google Drive backup also gives you added control by allowing users to exclude or include certain folders for scheduled backups, so losing access to the files most important to you is no longer an issue.
Within seconds, SpinOne allows you easily restore accidentally trashed files, restore access to your shared files, restore previous versions of your files, and recover owner-deleted files — even when you aren't the owner.
Google Drive Data Loss Protection
Automated Daily Backup

Local Downloads

Version Control

Disaster Recovery

Secure Migration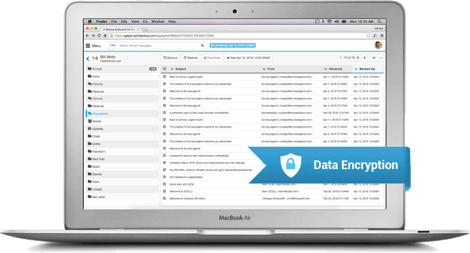 3 Easy Steps to Google Drive Daily Protection
STEP 1
Grant SpinOne access to your Google Drive account

STEP 2
Tap the 'Backup' button

STEP 3
Recover Gmail with a click, anytime, anywhere
Why Backup Google Drive?
While Google Drive is a great cloud storage platform for both businesses and individual users, it's not without its security issues.
Did you know...
Any file permanently deleted from Google Drive is not reversible.
According to Google Drive's deletion policy, "after the file has been deleted from Google's systems, it's "gone forever."
Any shared file loss access at Google Drive is not reversible.
Google Drive's policy also outlines that "to restore a file from the trash that you don't own, you need to contact the owner of the file."
How to Backup Google Drive?
This How to for business provides easy-to-follow instructions on how to automatically backup Gmail data on a daily basis with SpinOne.
Read Guide
Backing up your Google Drive files with SpinOne solves all these issues. SpinOne allows you easily restore files removed from trash, restore access to your shared files and restore last version of your file.
SpinOne lets you restore a deleted Google docs backup within single seconds. Also it provides an ability to recover an owner-deleted document – even if you're not the document owner.
For Business and Educational Institutions
G Suite / Google Apps Domain Administrators
Start Free Trial
For Personal Google Account
Gmail or Domain Users
Start Backup Now
A Backup Security Solution You Can Trust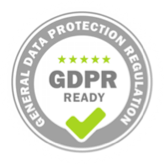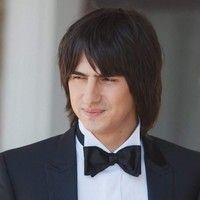 I came to visit my relatives and show them a wedding movie. At this moment I revealed the video I'd uploaded to Google Drive was gone. But luckily I have SpinOne, so I have restored my video with a click of a button and played it to my relatives. I want to thank the developers of SpinOne! It looks like a reliable strongbox. Thank you guys so much!
Alexey Skufati
Shipping Operator at UNIPEC America, Inc.

Excellent service, excellent product. This is the best backup service for backing up specific folders on your Google Drive. If you don't want to back everything up, the interface is great and it just works. It lets me back up only the important parts of my Google Drive.
JC Tenney
VP of Software Engineering at Graduation Alliance

Works in the background without a hitch. Easy to see what's happening and manage users. Haven't had a need to retrieve data yet (knock on wood).
John Hoelle
Family Attorney-Mediator at Conscious Family Law & Mediation

Great service. The system works flawlessly. In the event of any problems, they have a friendly and competent support team. It's good to be protected by this service, but I still hope to never really need them.
Georg Israel
General Manager at DLogic EU

As a leading IT consultancy, we have been using SpinOne for a year. It has saved multiple clients from disaster. I strongly recommend SpinOne for all of our Google clients as a necessary leg of the off-site backup strategy.
Marc Mintz

So far so good. We have our 5 most important Google Workspace accounts + Shared drive being backed up and about 6.5GB of storage used in total. I recovered several files to test out the response time and it was pretty good (~3 mins). I see the weekly summary report which is a great reminder that your product is quietly working in the background.
Steve Schlonski
President,goteamdogs.com

I've been using SpinOne for a little over a year for my company's G Suite backups. At first, there were a few features/functions that I wanted but weren't provided by the service, but the support team helped me understand workarounds and roadmap to my satisfaction. They have since rounded out the feature set to include everything I need. The tool seems trustworthy and the support team is very responsive and helpful
Joe Lyons
CLD Partners LLC

Switched from Spanning Backup to SpinOne as Spanning Backup let us know that we were backing up too much data. They had no way of dealing with this so their only recourse was to terminate our service. After looking around I settled on SpinOne and have been extremely pleased so far!
Donavon Yelton
Carpenter Industries,Inc., Manager

I was afraid of ransomware which can not only affect my PC but my Google Drive as well. Backing up with SpinOne's ransomware protection once a week helps me avoid losing my files and photos. I can ignore paying ransom money, delete the encrypted files and start with a fresh drive in the PC and put my files back. It's better to be safe than sorry, and the only way to avoid this nightmare is by using SpinOne.
Alex Schaap
Individual user

At first, was skeptical. However, after using it multiple times I see this service is a MUST-have tool for any organization that is using Google apps. Excellent product! Excellent service!
Val Pashchenko
Gurnick Academy of Medical Arts, IT manager